Signature Range
Cheese Platter and/or accompaniments
The Signature Series can complement a platter of other cheeses or be served on their own.  Beetroot relish, pear paste, honey are just some of the tastes you can combine with the goat cheese.
Peter & Lyndall will often have a light dinner or lunch that simply looks like this. Here we have a Banneton baquette, Sirromet Pinot Gris (special run that had some skins left on) and The Sauce Man Beetroot Relish.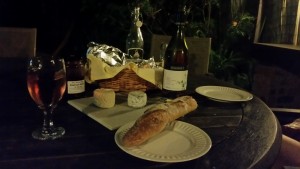 Wine Matching
Pinot gris,a more restrained sauvignon blancs, chenin blanc, pinot noir and bubbly all go well with signature range. A cabernet sauvignon that still has a lot of the fruit (avoid a big cab sauv with strong tannins) will go very well with Bûche and Jessie.
Toastie
A simple toastie. I think this had some KFarm spinach bought from James at either Milton Markets or Carseldine Markets, Noosa Red tomatoes (you would be hard-pressed to find a better tomato in SEQ, some butter on the outside of the bread…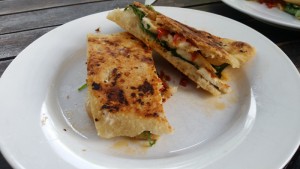 Golden Herbed Goat Cheese Rounds
These are sensational. Encrusted with bread crumbs and herbs and then fried.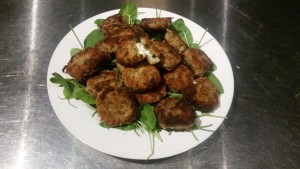 Goat Cheese and Sweet Potato Frittata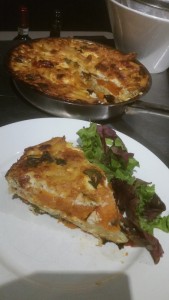 Goat cheese and asparagus omelette